Posted by Alexandra Gabitzer on March 15th, 2015
Check it out!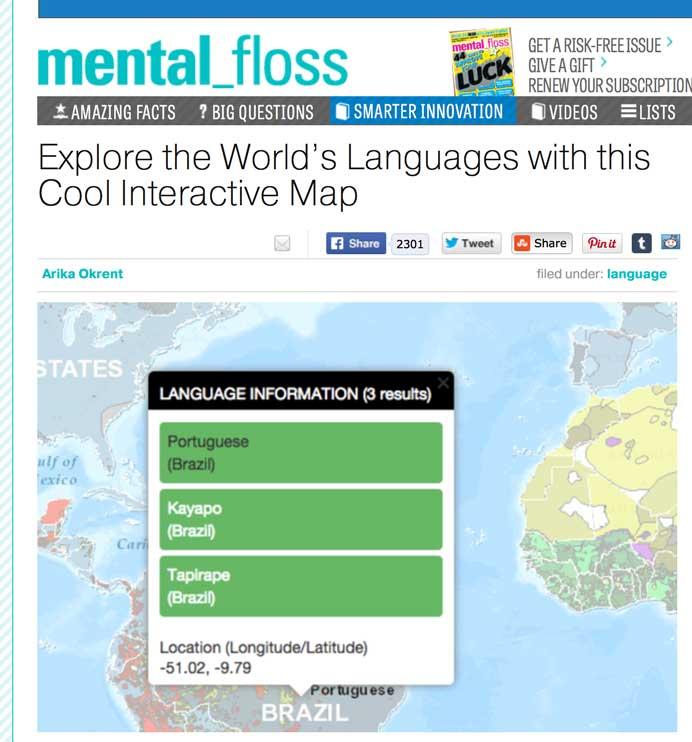 Langscape, our "cool" interactive language map was featured in Mental Floss! Mental Floss's website receives about 20 million unique visitors each month, so it might not come as a surprise that this spurred a global spike in visitors to the Langscape website. So many, in fact, that the traffic almost brought down our servers. Luckily our skilled tech team kept us afloat.
The story was picked up by media outlets around the world and appeared on Reddit, which drew visitors from numerous countries on every continent.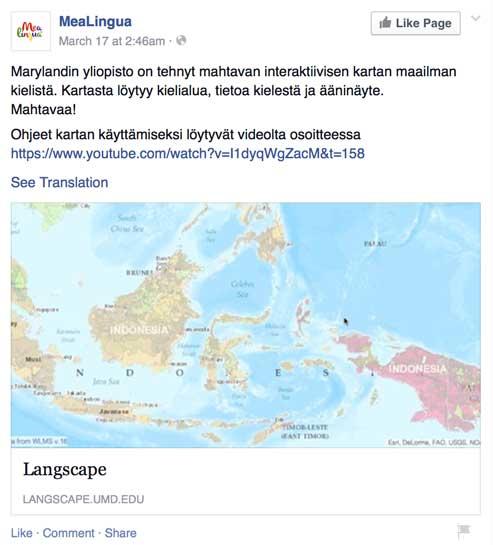 Langscape currently maps around 6400 of the world's languages. Our goal is to increase understanding of language diversity through visualization and knowledge, and to support the application of linguistic and geographical data in research, education, technology, government and beyond.
Integrating information on the world's languages is a big task, and we're continuing to expand search tools and add new resources. If you see anything about your native country or language that seems inaccurate, let us know! Shoot us an email at langscape@umd.edu.
http://mentalfloss.com/article/62085/explore-worlds-languages-cool-interactive-map