Posted by Tess Wood on December 15th, 2014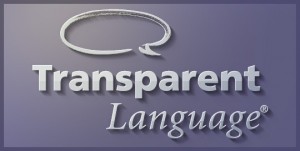 Given the diverse linguistic, social and political landscape worldwide, the value of learning to communicate in a new language is easy to appreciate. But how many of the world's languages have readily available materials for teaching and learning? (Have you ever looked for classes in Mizo, Lak, or Nduga?)
Langscape has established a partnership with Transparent Language, a language learning technology company which aims to develop tools and materials to enable faster and more reliable language learning. Transparent's technology and resources are used by government communities, educational institutions and corporate organizations around the world. In 2013, Transparent Language launched the 7000 Languages Project, an effort to make their technology for language learning and teaching freely available to educators, researchers and other experts in under-resourced languages.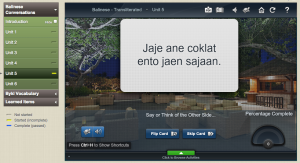 For example, a partnership with BASAbali, a nonprofit organization which promotes the Balinese language, led to the creation of multimedia learning materials in Balinese which are now in use in numerous elementary, middle and high schools in Bali.
As part of the Langscape 7000 Languages partnership, we hope to collaborate with language experts to create language learning resources which make use of and complement the materials available through Langscape. Our first pilot course will be available soon and covers basic words and phrases in Kituba, a language spoken in the Democratic Republic of Congo and used more widely as a lingua franca. If you can't wait, you can check out the Kituba word and phrase lists already available on the Langscape site.